Podiatry is the study, diagnosis, and medical and surgical treatment of disorders of the foot and ankle. Beyond merely treating foot conditions, however, Upper Bucks Foot & Ankle encourages and enables convenient foot health for patients. Access to Dr. Sedicum's is super easy! Being able to ask any questions through the Doctor Quick Connect makes reaching the podiatry easy because most patients are not mobile or walking. We know that unhealthy feet generally cause patients to experience discomfort. A empathetic podiatrist is able to help a patient who is in pain to be able to engage in regular activities without pain or disfunction.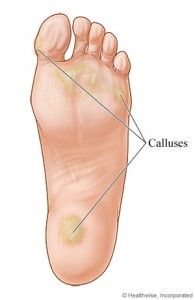 View our Podiatry Services
Upper Bucks Foot & Ankle serving Sellersville, PA is a health service to the community that enables their patients to get back to a routine of carry out their regular activities. Having problem feet can impact a person's mobility and even employability. The ability to stand and walk comfortably seems like a far fetch dream for most of clients before coming into the clinic! After visiting with Dr. Sedicum most patients see great results. Patients who do not follow Dr. Sedicum's advise tend to result in disability or further serious health complications if untreated.
Patients suffering from diabetes are particularly susceptible to chronic foot problems and discomfort as a result of the effects of the disease on the circulation within the feet. Foot infections can prove disastrous to a diabetic. Upper Bucks Foot & Ankle encourages easy follow up by the patient, and removes travel as an excuse for not getting foot care.
The best podiatrist in Sellersville, PA is a necessary service providing value to the community, to give individuals access to the quality foot care they need. Having access to this vital service can impact the quality of our patients life.